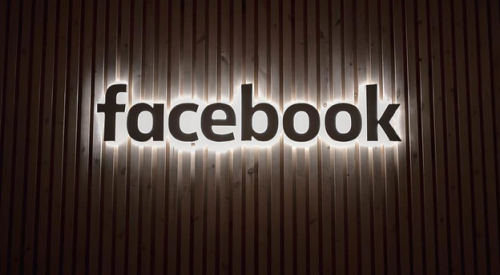 Introduction about how facebook maintains its dominance:-
Facebook has been the first-ever social networking application to exceed 1 billion registered accounts. At present, it has more than 2.6 billion monthly active users.
Do you know how Facebook exceeded other potential social networking sites? As you want to learn about social media marketing then you should about some truth about Facebook. Well, here lies the answer in brief of its increasing dominance. Founded in 2004 by Mr Mark Zuckerberg and his team, it has been going up and up. Obviously, it wasn't a unique idea. But the way of its progression is certainly unique!
And you might wonder knowing that similar entrepreneurs such as MySpace, Friendster couldn't survive though they have millions of users along with a huge potential to rock in the virtual world.
In this article, I'll picture the scenario to help you understand how actually Facebook Inc. maintains its dominance all over the world. Just spend a minute here in the points below to see what you are going to go through:
Leveraging the best floor to flourish
Facebook smells well & eats up the hot cake
The strategic fit literally stands out
Fabulous timing & avoiding the major mistakes
A great place for affordable advertisement
Facebook knows how to drop down your dopamine
Tremendous public relation
Leveraging the best floor to flourish
No matter whether you are an artist, banker, or entrepreneur, Facebook gives you the platform to express yourself, build brotherly bondage, learn a lot, and grow. Apart from the Status, New feed, and Message option it features various useful products like Facebook Watch, Facebook Live, Facebook Events, Watch Party, Groups, Royal Free Music, Live Streaming to Multiple Pages, Legacy Contact, Scrapbooking, etc. It combines the most advanced tools and grasps you like a Kingkong. Not only that, it has become a hub of many hopes. In any national or global issue, whether it is about a natural disaster, climate change, or political unrest Facebook is the hub of en masse to place a discourse.
Facebook smells well & eats up the hot cake
Facebook doesn't miss a single chance to own the popular platforms or applications. In February 2015, when WhatsApp at its peak became the world's largest messaging service with more than 2 billion users it didn't hesitate to bait the app by $19 billion! Earlier in 2012, it grasped Messenger for $1 billion. It was indeed a downright amount at that time! Similarly, it acquired Instagram for $1 billion in April 2012 and Oculus Virtual Reality for $2 billion in March 2014. And the list goes on… in July 2018 it acquired Bloomsbury AI for $30,000,000 and RedKix for $100,000,000.
The strategic fit literally stands out
Facebook could successfully position its brand in the apt demography, inside the customers' mind, and leaves no stone unturned to remain at the top. In the beginning, its niche target customers were young students from elite colleges and universities like Harvard, The Millennials who popularized the platform at a rapid pace. These were the apt environments for socialization. Unlike Friendster Facebook emphasized socialization, not on making a dating site. Following the rule of thumb, it could perceive people's needs, pain as well as expectation.
Facebook believed in 'controlled growth'. It started merely as a Harvard-based social network, then gradually embraced the other educational institutions. In fact, successful operations in a certain arena created high market demand. Its customizable design also played a vital role. It not only won the hearts of numerous users but also of the expert engineers. They got a great chance to utilize their talent. They ensured a tremendous reach throughout the world through their outstanding FB features, Instagram facilities, and the outperformer WhatsApp Messenger. Such a competitive advantage makes it an asset and helps dominate the market worldwide. It's an easy way to maintains its dominance by Facebook.
Fabulous timing & avoiding the major mistakes
The FB growth hackers didn't compromise to beat its competition. They learned from Friendster and MySpace performance failures like server issues, frequent blackout, slow loading, etc, and ensured a sustainable settlement that didn't bother the users. And like me and many others, one thing you must agree is that Facebook smartly took advantage of the 'already existing' market demand created specifically by MySpace and Friendster. And yes, of course, it got blessed by Broadband availability.
A great place for affordable advertisement
The FB tactic to prevail over the other is its affordable, algorithmically personalized advertisement facility. It has become the most reliable hub of all types of e-commerce businesses. In fact, Facebook Ads work on auctions. For most industries, the cost range is $0.50 to $2 per click. Let me give you a clearer idea.
According to AdEspresso, per click Facebook costs around $0.97 for all countries. And the WordStream says that Facebook Ads cost $1.72 on average for all industries.
The AdEspresso image below shows the CPC by an hour and the following one testifies to the statement above. Please have a look!
This is one of the core reasons for FB's 27% yearly increase in revenue.
Facebook knows how to drop down your dopamine
According to Pew, Facebook currently has over 2 billion monthly active users. And ¾ of the users visit the site daily and half of them visit the site several times a day! The attachment below will give you a comparative picture I'm sure.
This is a clear indication of how Facebook maintains its dominance. We can't resist scrolling down the news feed for a single day, can we? Practically it makes us addicted to doing so. There must be some psychology experts in Facebook Inc. that help develop its features. Almost whatever we think, dream, and opine disclose here and get inspired by the friend-list more and more.
Tremendous public relationship
Facebook does not do merely understand users' desire to express their real identity and connect people beyond territory, plus it allows them to contribute to its progression. Else, based on user data, content, and action Facebook focuses on an advertising-based business model. They even welcome the users to vote on various disputes too. We can remember the 2009 FB IOS issue. The critics alleged that FB misuses its user content. Then Mark Zuckerburg & his team dared to allow the users to vote and make changes to it. This way the people get inspired to own the platform.
Conclusion about how facebook maintains its dominance
The Future of Social Marketing report ranked Facebook as 'one of the top three drivers of return on investment (ROI)' among all the other social networks. Hopefully, now you can realize the reason and have a healthy idea like how it leverages, how it beats the competition, and how actually maintains its dominance overall. As well Western SEO also gives Facebook marketing services all over the world.
Have a good day!
how does facebook dominate the digital marketing market?